Testimonials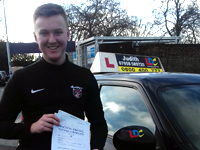 Sam Rogerson
Passed 1st Time
Everything was explained really well. Lessons were helpful and well structured. Workbook helped a lot, easy to understand.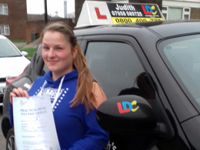 Zoe Taylor
Congratulations Zoe
From day one I have loved Judith. I'm a worrier and I panic so much but Judith has been amazing. I cannot fault her at all. We have had a change of car and the transition was really good. I used the workbook religiously throughout and even when I failed my tests I didn't give up because I had so much support.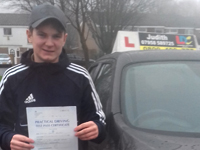 Kallum Sewell
Passed 1st Time
Judith is a great instructor. Kept me on my toes when driving and reassured me that I was a good driver.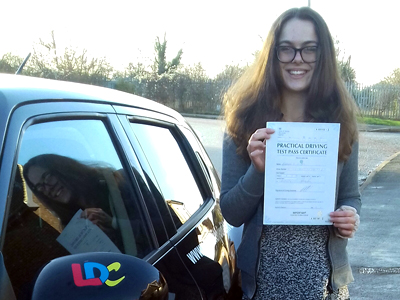 Rachel Gibbs
Well done Rachel
Couldn't fault my instructors teaching at all friendly very easy to get along with. Made me feel comfortable and confident throughout her teaching. Workbook was useful and the online theory preparation resources very useful.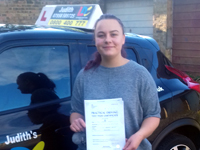 Charlotte Martin
Passed 1st Time
Judith was an amazing instructor. She kept me calm and assured me that I was a good driver.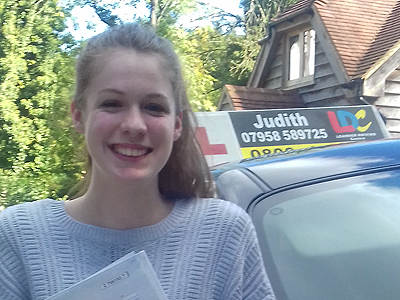 Ellie Summers
Passed 1st Time
The workbook was really helpful and in depth to help my understanding. Videos are very clear and useful as the instructions are clear, which I used to help my knowledge. The method which Judith teaches as well is very good, she's nice and friendly which makes driving comfortable and really enjoyable. Furthermore, it was relaxing and a great opportunity to learn with LDC. I would recommend LDC to any new learner and I just wanted to say a massive Thank You.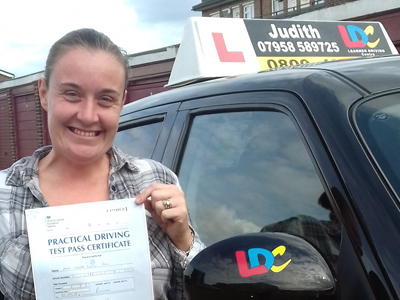 Sarah Gull
Passed 1st Time
Judith is a very good teacher, she helped me with my nerves. She understood me as a person and realised when I was making silly mistakes that something was bothering me. I would defo recommend her to my family and friends. The workbook I was given was a very big help especially with my show me tell me questions.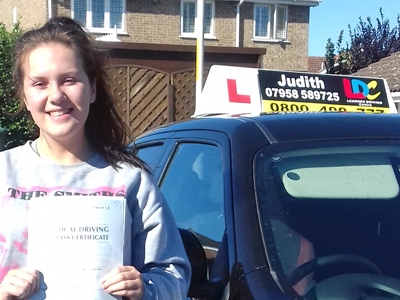 Georgia Butler
Congratulations Georgia.
My instructor Judith has taught me since February and has made my learning to drive experience very enjoyable. She is extremely patient and very good at explaining targets and how to improve in a thorough and simple way. The workbook I was given back in February is an excellent way to remind me of both the theoretical and practical aspects of driving and I love the quizzes and questions that you get at the end of each chapter to remind me of the knowledge. I also used the app for my phone when revising for the theory test. I found it to be a great help as I encountered all the possible questions for the test in order to help me learn new things about road safety and road signs for example. Overall learning with Judith is something I would highly recommend.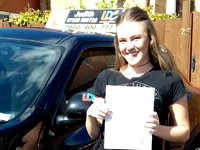 Lily Selby
Passed 1st Time
Great preparation with the online theory help. The workbook had clear diagrams and the lesson targets provided constructive criticism during my lessons, especially with manoeuvres. Fully recommend Judith, great teacher really easy to get on with and friendly.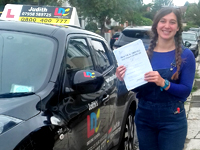 Kerry Bolland
Well done Kerry
Brilliant to follow along lessons with the student book before and after lessons. Watching the practical test on You Tube extremely helpful. Brilliant instructor Judith is kind and informative, helps spot and correct problems before they occur. 10/10 would recommend.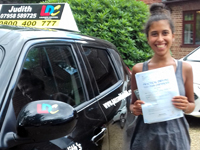 Natasha Berkley-Hill
Congratulations Natasha.
Judith has been so fabulous with me and so patient. I had so much trouble in the past driving with a previous instructor that I had built my nerves up so much to the point I didn't think I would ever drive. I'm so grateful to have learnt with Judith as she is an excellent teacher who has not only taught me how to be a proper driver but overcome my anxiety.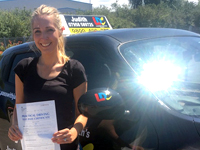 Amy Nelson
Passed 1st Time (with me)
I have had 5 previous instructors and failed 4 tests and then I found Judith, she has been absolutely brilliant and patient. I cannot recommend her enough being such a nervous driver she has pulled the best out in me and given me so much confidence. Well done Amy you really deserve it all the hard work has paid off - Judith
Call today on 01474 533585 or 07958 589725 or Email me to find out more
If you have any questions or to book lessons today, feel free to contact me